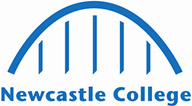 BA (Hons) Music Production
Start Date: 12th September 2022
Length 3 years
Study Full-Time
Location Rye Hill Campus
Qualification Gained
BA (Hons) Music Production (awarded by NCG)
More about the course
Are you an aspiring DJ or electronic music producer looking to enhance your skills? Or are you an aspiring studio engineer with a passion for recording bands and artists alongside mixing live sound events? This degree will provide you with the knowledge and skills to produce, mix and master music.
As a student you will gain a deep knowledge of music production and cover topics like Electronic Music Production, Audio Production, Synthesis and Sound Design, Studio and Venue Acoustics, and Sound Experimentation. Our hands-on course is designed to give you a true understanding of what it's like to work in the industry. You will learn in simulated working environments like our multi-million pound Performance Academy, which houses our own in-house record label, PushPuzzle.
You'll become expert in using software and technology like Ableton Live Software, Protools, Logic Pro X, Native Instruments, Maschine and APC40 controllers, SS¬L Nucleus controllers, Pioneer 2000NX2 CDJ, Pioneer DJM900 NX2 mixer and Apollo Interfaces.
You will choose to specialise in either the Electronic Music Production pathway or the Music Technology, Production and Sound Engineering pathway relevant to your industry needs.
What can I do with a qualification in Music?
Actors, Entertainers and Presenters
Daily tasks:
Plays pre-recorded music at nightclubs, discotheques, and private functions.
Conducts interviews and prepares reports for news broadcasts, current affairs programmes and documentaries.
Introduces and presents radio and television programmes, reads news bulletins and makes announcements.
Trains animals to perform entertaining routines and may perform with them.
Performs singing, comedy, acrobatic, illusion and conjuring routines.
Assumes character created by a playwright or author and communicates this to an audience.
Studies script, play or book and prepares and rehearses interpretation.
Musicians
Daily tasks:
Auditions and selects performers and rehearses and conducts them in the performance of the composition.
Scores music for different combinations of voices and instruments to produce desired effect.
Plays instrument as a soloist or as a member of a group or orchestra.
Tunes instrument and studies and rehearses score.
Conceives and writes original music.