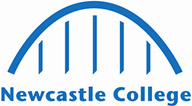 Assistant Accountant Apprenticeship
Start Date: 20th September 2021
Other start dates:
September 2021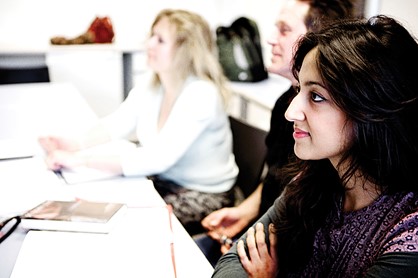 Length 2 years
Study Full-Time
Location Rye Hill Campus
Qualification Gained
AAT Level 3 Advanced Diploma in Accounting
More about the course
Want to progress in your accounting career? Want to gain an industry recognised qualification?
Our Assistant Accounting Apprenticeship will build on the fundamentals you've learned during earlier education and enhance your accounting skills and abilities. You will learn financial IT systems and processes, accounting ethical standards, financial accounting and reporting and management accounting.
By completing this apprenticeship you will not only hold an industry recognised qualification, you'll also have been through an end point assessment, evidencing and showcasing your accounting abilities.
Entry requirements
Employers will set the entry criteria for each apprenticeship. Apprentices will need a minimum of:
GCSE grades 4 or above in English and maths
or
Level 2 in English and maths
What will I achieve?
If you successfully complete this course you will receive an AAT Level 3 Advanced Diploma in Accounting
What will I learn?
Advanced bookkeeping
Final accounts preparation
Management accounting: Costing
Indirect tax
Ethics for accounting
Spreadsheets for accounting
How is the course taught?
Day release in College and/or over Microsoft Teams
Skills Trainer visits in the workplace and virtually for review and support.
Assignments
Case studies
How am I assessed?
Exams
End Point assessment
Synoptic test
Portfolio of evidence
Discussion
English and Maths
English and Maths is taught alongside this course, to help students enhance their skills.
The course will help you build on your skills in a practical setting. You will be evidencing your written skills through the completion of written tasks and numeracy skills through analysing data and finance recording.
Where can I progress?
After completing this course successfully, you may be able to progress onto a Level 4 Accounting Apprenticeship – Professional Accounting Technician.
You may also be able to apply for an AAT Level 4 Professional Diploma in Accounting.
Course costs
If you are aged 16-18 when you begin your course you are likely to be eligible for free tuition. Detailed information can be found within the financial support section. 
If you are aged 19+ the cost of the course will depend on your circumstances. Our support pages can help you determine your suitability. 
What can I do with a qualification in Business