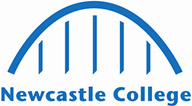 Laboratory Technician Advanced Apprenticeship
Start Date: 4th January 2021
Other start dates:
September 2021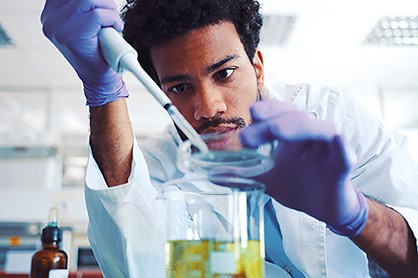 Length 2 years
Study Full-Time
Location Employer Based
Qualification Gained
BTEC 120 Credit Level 3 Diploma Applied Science
More about the course
Looking for a career in science?
A Laboratory Technician apprenticeship will allow you to work in a wide range of industries including Chemical, Pharmaceutical, Biotechnology and educational establishments. You will be trained to carry out laboratory testing as well as perform a variety of technical support functions across the organisation in which you work.
The Laboratory Technician Apprenticeship will prepare you for finding solutions to problems you may encounter in the workplace, as well as identifying areas for improvement. You will be trained in how to work safely and efficiently both individually and as part of a team.
 The qualification has been carefully linked to the apprenticeship and your day release will allow you to study with us and complete a vocationally relevant qualification, being taught by experts in the field.
Entry requirements
5 GCSEs at grade 4 or above including English and maths
What will I achieve?
BTEC 120 Credit Level 3 Diploma Applied Science
What will I learn?
Fundamentals of science
Perceptions of science
Scientific practical techniques
Chemical laboratory techniques
Working in the science industry
Scientific investigations
Using statistics in science
Using mathematical tools in science
Mathematical calculations and informatics for science
Using science in the workplace
Physiology of human body systems
Physiology of human regulation and reproduction
Biochemistry and biochemical reactions
Energy changes, sources and applications
Microbiological techniques
Chemistry for biology technicians
Genetics and genetic engineering
Practical chemical analysis
Medical physics techniques
Biomedical science techniques
Science for environmental technicians
Industrial chemical reactions
Chemical periodicity and its applications
Industrial applications of organic chemistry
Diseases and infections
How is the course taught?
Learning onsite at work
Independent and group work
Practical work
Class and group discussions
How am I assessed?
Knowledge test
Observation with questioning
Structured interview (undertaken alongside a portfolio of evidence)
Coursework
Report writing
Practical sessions
Presentations
English and Maths
English and maths is taught alongside this course, to help you enhance your skills. 
The course will help you build on your English and maths skills in vocationally relevant ways. This will include essay and lab report writing, research and referencing, working with results and completing calculations, and using relevant statistical tests to analyse your data.
Where can I progress?
After you successfully complete this apprenticeship, you can progress onto the Level 6 Laboratory Scientist apprenticeship with Newcastle College. Alternatively, you can start a job in industry as a Laboratory Technician or Laboratory Assistant.
Course costs
If you are aged 16-18 when you begin your course you are likely to be eligible for free tuition. Detailed information can be found within the financial support section. 
If you are aged 19+ the cost of the course will depend on your circumstances. Our support pages can help you determine your suitability. 
What can I do with a qualification in Science