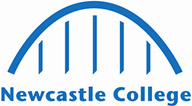 Chartered Management Degree Apprenticeship (CDMA)
Start Date: 4th January 2021
Other start dates:
September 2021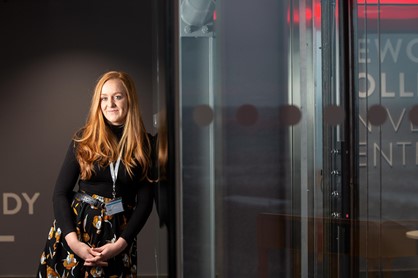 Length 4 years
Study Full-Time
Location Employer Based
Qualification Gained
BA (Hons) Business Management in Practice awarded by NCG
More about the course
Want to gain a Chartered Management Apprenticeship, underpinned with a Degree in Business Management in Practice? Look no further…
This apprenticeship will help you to acquire and put into practice a broad range of higher level skills, appropriate to the work of managers in middle to senior level positions. You will develop a broader knowledge and understanding of the principles and practice of management, and be able to demonstrate the ability to apply such principles in a range of contemporary contexts.
You will learn how to develop critical and analytical understanding of Business Management in Practice, learning about the theory and practice relevant to a wide range of organisations from all sectors of the economy. You will develop the knowledge, skills and behaviours to effectively run business practice at a middle to high management level. Taking responsibility for strategic change and development, you will learn how to do this along with projects, finance, HR and developing staff.  You will gain knowledge of marketing and sales, preparing you for your dissertation and the End Point Assessment (EPA) activities.
Entry requirements
GCSE at grade 4 or equivalent in English and maths


64 UCAS tariff points at A-Level BTEC QCF subsidiary, 90 Credit, National or Extended Diploma, Advance Apprenticeship or experience if over 21 years old.
What will I achieve?
If you successfully complete this course you will receive a BA (Hons) Business Management in Practice
What will I learn?
Operational strategy
Economics
Finance
Project management
Personal effectiveness
Digital business and technologies
Sales and marketing
Leadership including leading and developing talent
Innovation and change
Business ethics and sustainability
Strategic management and leadership
Business management in a global context
Enterprise skills
How is the course taught?
Day release in College and /or over Microsoft Teams
Skills Trainer visits in the workplace and virtually for review and support
Group work
Practical
Online training and courses
How am I assessed?
Completion of theory based modules
E-learning
Creative portfolio
Observations of practical activities
End point assessment
Portfolio of evidence
Work-based project
Presentation of the work-based project
Panel interview
English and Maths
The course will help you build on your skills in a practical setting. You will be evidencing your written skills through the completion of written tasks and numeracy skills through analysing data and reporting.
Your communication skills across a range of tools such as email and telephone will also improve as you build on your English and maths skills.
Where can I progress?
After completing this course successfully, you could complete the Level 7 SMDA as you will already have achieved the required BA (Hons) Degree to progress to this level.
Course costs
If you are aged 16-18 when you begin your course you are likely to be eligible for free tuition. Detailed information can be found within the financial support section. 
If you are aged 19+ the cost of the course will depend on your circumstances. Our support pages can help you determine your suitability. 
What can I do with a qualification in Business