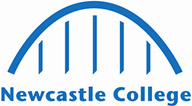 BSc (Hons) Applied Science (Analytical Chemistry)
Start Date: 13th September 2021
Length 4 years
Study Part-Time
Location Rye Hill Campus
Qualification Gained
BSc (Hons) Applied Science (Analytical Chemistry)
More about the course
Are you an analytical thinker? Do you have a passion for chemistry? This BSc (Hons) Applied Science (Analytical Chemistry) degree will develop your knowledge and understanding of the science industry. 
The course has been developed in response to the growing demands from local chemical, pharmaceutical and environmental companies. You will use a range of analytical instrumentation and techniques, these include, but are not limited to, obtaining a good grounding in wet chemistry, hands on experience of ultra violet/visible and infrared spectroscopy, high performance liquid and gas chromatography mass spectroscopy.
Not only will you develop your technical skills but also improve your soft skills, such as communication and interpersonal skills. You will gain experience delivering your work in a variety of ways including reports, essays, presentations and poster sessions.
Entry requirements
64 UCAS points including Science subjects
GCSE at grade 4 or above in English and maths
Must be employed in the Science industry in order to complete this course part-time.
What will I learn?
Year 1
Basic Concepts in Chemistry
Introduction to Analytical Chemistry
Academic Study Skills
Personal Development
Chemistry
Maths for Scientists
Work-Related Learning
Year 2
Atomic and Molecular Spectroscopy
Ensuring Quality – Legislation and Statistics
Work-based Learning
Separation Techniques
Method Development and Validation Professional Development
Year 3
New and Emerging Science
Advanced Analytical Techniques
Science and the Environment
Laboratory Operations and Management
Honours Project
How is the course taught?
Laboratory sessions
Independent study
Seminars
Lectures
Guest speakers
How am I assessed?
Essay
Presentations
Portfolio
Practical work
Personal reflections
Work experience
As part of our work ready guarantee you will have student membership of the Royal Society of Chemistry and during the course you will meet the criteria that will enable you to achieve Registered Scientist status which is awarded by the RSC.
You will also have the opportunity to obtain qualifications in COSHH, manual handling, working at heights and/or MS Office.
Where can I progress?
You can progress onto a PGCE in Science, an MA in Business or a Masters degree. 
Course costs and information
Tuition fees for part-time degree courses vary depending on the course and mode of study. You can find detailed fee information here.
NCG (the institution which Newcastle College University Centre belongs to) is in the process of applying for Indefinite Degree Awarding Powers. Read more about what this means about our offer here.
What can I do with a qualification in Science