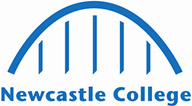 Accounts/ Finance Assistant Apprenticeship
Start Date: 20th September 2021
Other start dates:
September 2021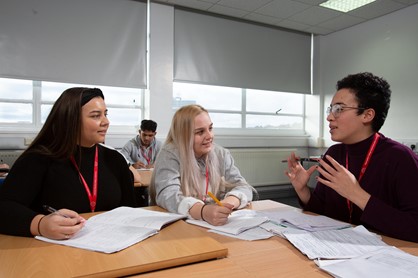 Length 1 year
Study Full-Time
Location Rye Hill Campus
Qualification Gained
AAT Level 2 Foundation Certificate in Accounting
More about the course
Do you have a head for numbers? Are you looking for a career in finance?
The Finance/Accounts Assistant apprenticeship is an ideal starting point, offering you the chance to build a foundation of accounting knowledge and gain the skills needed to progress to employment or to further study.
You will develop your skills while assisting a team of accountants with junior accounting duties and you will learn basic bookkeeping activities; working with sales and purchase ledgers, running calculations to ensure that records and payments are correct and recording cash and data entry.
Classroom-based learners will attend Newcastle College Business Academy one full day per week and will experience a mix of both on-site and remote learning via the Teams platform. Learners will also be expected to complete additional coursework meeting the apprenticeship requirements of 20% off-job training.
Entry requirements
Employers with set the entry criteria for each apprenticeship. Apprentices will need a minimum of:
GCSE grades 4 or above in English and maths
What will I achieve?
If you successfully complete this course you will receive an AAT Level 2 Foundation Certificate in Accounting.
What will I learn?
Bookkeeping transactions
Bookkeeping controls
Elements of costing
Work effectively in finance
Using accounting software
How is the course taught?
Group work and demonstrations
Assignments
Case studies
Day release at college these will be face to face or via Microsoft Teams
Support from a skills trainer to ensure you remain on track for the End Point Assessment
How am I assessed?
Portfolio
End Point Assessment
Structured interview
Exam
English and Maths
English and maths will be embedded in this course, to help students enhance their skills and to maintain their competencies.
The course will help you build on your skills in a practical setting. You will be evidencing your written skills through the completion of written tasks and numeracy skills through analysing data and finance recording.
Where can I progress?
After completing this course successfully, you will be able to progress on to the Assistant Accounting Level 3 Apprenticeship - AAT Level 3 Advanced Diploma in Accounting.
Course costs
If you are aged 16-18 when you begin your course you are likely to be eligible for free tuition. Detailed information can be found within the financial support section. 
If you are aged 19+ the cost of the course will depend on your circumstances. Our support pages can help you determine your suitability. 
What can I do with a qualification in Business