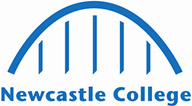 BA (Hons) Airline and Airport Management (Top Up)
Start Date: 13th September 2021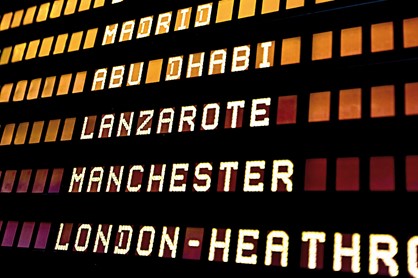 Length 1 years
Study Full-Time
Location Aviation Academy
Qualification Gained
BA (Hons) Airline and Airport Management (Top Up) (awarded by NCG)
More about the course
Do you have a passion for the aviation industry? Are you looking to develop a career in leadership and management?
If so, this Airline and Airport Management degree is the perfect way to elevate your future. Developed in collaboration with Swissport and Newcastle International Airport, this degree will help you build on the knowledge and professional skills you gained at Foundation Degree level.
You will cover key topics such as sustainability within the aviation industry, crisis management and principles of HR, as well as strategic and change management all from tutors with many years of experience working in management positions within the industry. 
Entry requirements
A relevant Foundation Degree or equivalent.
If you are a current Newcastle College University Centre student and successfully pass your Foundation Degree in a relevant subject, you will be guaranteed a place on an Honours Degree (Top-Up).
You will be interviewed as part of the application process.
What will I learn?
Dissertation
Research Methods
Strategy and Change
Sustainable Transport and the Environment
Aviation Crisis Management
Managing People
How is the course taught?
Seminars
Lectures
Site visits
Workshops
Guest lectures
How am I assessed?
Written assessments
Presentations
Seminar delivery
Projects
Work experience
This degree will prepare you for a career in the aviation industry by equipping you with the required experience, knowledge and transferable skills.  You will have the opportunity to go on air traffic control site visits and regional, national and international trips to enhance your studies. You will gain industry insight by regular guest speakers from employers such as Easyjet, Jet2 and British Airways.
Where can I progress?
Once you complete your degree you may decide to continue your studies and progress onto an appropriate Masters degree or PGCE if you wish to go into teaching. If you are keen to get into paid work, you may apply for supervisory or lower level management roles within the aviation industry.
Course costs and information
Tuition Fees for full-time undergraduate UK and EU students is £9,000 per year. Read more about financial support.

NCG (the institution which Newcastle College University Centre belongs to) is in the process of applying for Indefinite Degree Awarding Powers. Read more about what this means about our offer here.
What can I do with a qualification in Aviation?