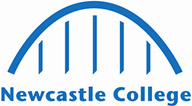 FdEng Multiskill Engineering
Start Date: 13th September 2021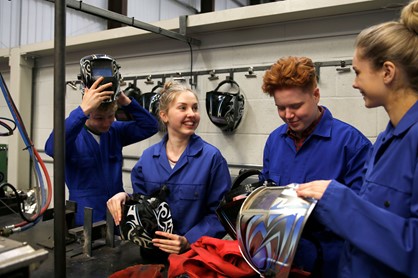 Length 2 years
Study Full-Time
Location Rye Hill Campus
Qualification Gained
FdEng Multi-Skill Engineering (awarded by NCG)
More about the course
Are you interested in starting a career in engineering but are unsure which route to take? This could be the perfect course for you!
Offering a multi-disciplinary theoretical, simulation and practical experience, this course focuses on electrical, electronic, mechanical and mechatronic engineering.
Industry experienced tutors are able to offer advice and guidance on a full range of engineering disciplines within this diverse sector. As well as giving you the knowledge and understanding of each discipline, you will have access to a range of workshops and use equipment such as; CNC, robotics, 3D printers and scanners, metalwork lathes and fabrication tools.
The course will help you develop the skills and knowledge you need to choose an engineering path that is right for you.
Entry requirements
48 - 64 UCAS points
A - Levels including maths and physics
GCSEs in English and maths at grade 4 or above
If you are a current Newcastle College student and successfully pass your Level 3 in an engineering discipline, you will be guaranteed a place on this degree course.
What will I learn?
Year One
Academic Study Skills

Work Related Learning

Personal Development

Engineering Maths

Electrical Science

Mechanical Science

Technical Drawing for Engineers

Fluid Power Systems or Industrial Automation

Advanced Practical skills or Advanced Electrical Skills


Year Two
Professional Development

Work-Based Learning

Advance Engineering Mathematics

Commercial and Business systems

Project Management

Advance Mechanical Science or Electrical Electronic Principles

Mechanical Power Transmission or Electrical Power Transmission

Mechanical Engineering
How is the course taught?
Lectures
Seminars
Group work
Independent study tasks
Collaborative projects
How am I assessed?
Timed assessments
Portfolio work
Phase tests
Group presentations
Individual presentations
Written assessments/knowledge checks
Work experience
We encourage students to apply for and work towards EngTech status. We ensure that you get the opportunity to visit various engineering companies throughout your studies, to gain vital first-hand experience of how engineering theory is put into practice.
Where can I progress?
On successful completion of this foundation degree, you can progress onto the final year of the BEng (Hons) Electrical Electronic Engineering, BEng (Hons) Mechanical Manufacturing Engineering or the BSc (Hons) Engineering Management at Newcastle College University Centre.
Alternatively, you could choose to apply for a suitable higher or degree apprenticeship, or enter employment within the industry.
Course costs and information
Tuition Fees for full-time undergraduate UK and EU students is £9,000 per year. Read more about financial support.
NCG (the institution which Newcastle College University Centre belongs to) is in the process of applying for Indefinite Degree Awarding Powers. Read more about what this means about our offer here
What can I do with a qualification in Engineering?