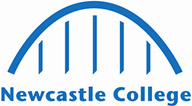 FdA Stage Management and Technical Theatre
Start Date: 12th September 2022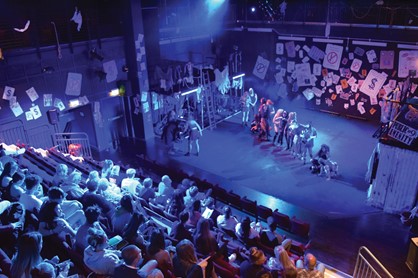 Length 2 years
Study Full-Time
Location Rye Hill Campus
Qualification Gained
FdA Stage Management and Technical Theatre (awarded by NCG)
More about the course
Combine creativity with skilled precision in this Stage Management and Technical Theatre degree and learn how to play a vital role in theatre, without the glare of the spotlight.
An exciting and challenging course, you will develop the skills you need to be part of the unseen team responsible for making sure that every theatre show looks, sounds and feels polished and professional.
Train for a career as a stage manager, technician or designer and gain experience in venues both on and off campus to build your portfolio. 
You will learn through practical productions, public performances and student-led projects, under expert teachers who have worked in productions nationwide.
Entry requirements
48 - 64 UCAS points from a relevant subject(s).
If you are a current Newcastle College student and successfully pass your Level 3 course in an appropriate subject, you will be guaranteed a place on a degree course.
If you are not a current Newcastle College student you may be asked to interview/audition to ensure this course is right for you.
What will I learn?
Year One
Stage Management
Lighting Practice
Sound Practice
Scenic Construction
Work Related Learning
Contextual Studies
Academic Skills
Year Two
Production Management
Lighting Design
Sound Design
Deputy Stage Management
Work Based Learning and Professional Practice
Contextual Studies
Professional Development 
Professional Practice
How is the course taught?
Practical productions
Group activity
Student-led projects
Independent study
Seminars
Workshops
How am I assessed?
Practical assessment
Work-based project
Production
Written assessment
Presentation
Work experience
As a Stage Management and Technical Theatre student you will benefit from working daily with state-of-the-art facilities.
You will also take advantage of our strong links with industry to undertake a professional work placement within a local venue or company such as Northern Stage, The Sage Gateshead, R&B Group or Dance City.
Where can I progress?
Successful completion of this Stage Management and Technical Theatre foundation degree will provide you with a solid foundation to progress to a top up year of your choice, such as a BA (Hons) Creative Enterprise programme. Alternatively, you could seek employment behind the scenes in a theatre or touring production. 
Course costs
Tuition Fees for full-time undergraduate UK and EU students is £9,000 per year. Read more about financial support.