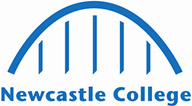 Web Applications Development - Level 5
Start Date: 1st February 2022
Other start dates:
February 2022
May 2022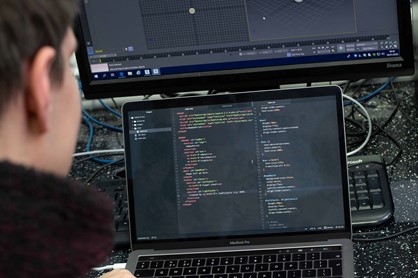 Length Flexible
Study Online Learning
Location Rye Hill Campus
Qualification Gained
Level 5 Diploma in Web Applications
More about the course
Fast-track your way into a career in web development with this intensive online course. 
This Web Applications Development course offers you the unique opportunity to study at a time, place and pace that suits you, with online support from a dedicated facilitator, in-app tutors and student forums.
The course has been specifically designed to help you progress directly into a career and gain skills that are relevant in industry now. We have collaborated with Gateway Qualifications, Code Institute and our Digital Advisory Board (comprised of leading technology firms including PayPal, Microsoft, Capgemini, Accenture, Salesforce and others) to devise this unique qualification which meets the demands of local employers.
When you study Web Applications Development you will develop a thorough knowledge of front-end development and full-stack frameworks using tools like Django. You will learn about data centric and interactive front-end development.
You don't need any formal qualifications to complete this course and instead will be invited to complete an online competency test following your application. Perfect if you are a beginner with an ambition to work in web design or are currently working in industry and want to gain a qualification to enhance your career prospects.
Entry requirements
There is no requirement for learners to have prior skills, knowledge or understanding.

We will invite all applicants to take part in an online assessment to make sure you have the foundations skills to undertake a programme of study at level 5.
What will I achieve?
If you complete this course successfully you will receive a Level 5 Diploma in Web Applications awarded by Newcastle College and Code Institute.
What will I learn?
User Centric Frontend Development

Interactive Frontend Development

Data Centric Development

Full Stack Frameworks with Django
How is the course taught?
Online taught sessions

Online practical sessions
Where can I progress?
This course will qualify you to work in a range of roles including:
Junior/Associate Full Stack Developer

Junior/Associate Frontend Developer

Junior/Associate Backend Developer

Junior/Associate Software Developer

Junior/Associate QA Engineer

Support Engineer
Course costs
If you are aged 19+ the cost of the course will depend on your circumstances and funding or an Advanced Learner Loan may be available to you to cover the cost of study.

Our support pages can help you determine your suitability. 
What can I do with a qualification in Computing?
Web design and development professionals
Daily tasks:
Activates the 'live' website.
Tests website interaction and performance prior to going 'live'.
Writes and publishes content for the website.
Establishes methods to ensure appropriate website security and recovery.
Designs and develops web interfaces for relational database systems.
Develops the website and applications.
Designs web pages including graphics, animation and functionality to maximise visual effectiveness and facilitate appropriate access.
Presents design options to the client.
Liaises with internal/external client in order to define the requirements for the website.