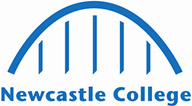 School midday and crossing patrol occupations
Workers in this unit group supervise the activities of school children during break and meal times and assist children to cross roads near to the entrances of schools.
£19,294
Median Salary
New workers start around £16,897. Normal pay is £19,294 per year. Highly experienced workers can earn up to £25,139.
Daily Tasks
Directs children to cross the road when safe.
Signals approaching traffic to stop by using hand signals and school crossing signs.
Waits for a safe gap in traffic and walks to the centre of road.
Meets children wanting to cross the road and directs them to wait at the kerb.
Assists young children with feeding, dressing, washing and toiletry activities.
Cares for sick children and administers first aid if necessary.
Supervises the playground activities of children during meal and break times.
Skills employers are asking for
Learning Strategies
Critical Thinking
Reading Comprehension
Monitoring
Writing
Active Listening
Speaking
Active Learning
Mathematics
Science
This degree in Children and Young People will open up a range of career opportunities within schools, early years environments, youth work, outreach and working with SEN children.
Length: 2 years
Study: Full-Time
Start date: 12th September 2022
Location: Rye Hill Campus

View Course