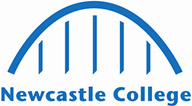 It's not too late! If you're looking for the perfect place to pursue your passion and take the next step towards your dream future, choose a full-time vocational course at Newcastle College.
How to enrol
There's still time to enrol on a course at Newcastle College. If you're 16-18 years old and looking to enrol onto a full-time course this September there's no need to apply online. Simply visit us on campus between 9am and midday until the end of September to enrol.
You'll need to head straight to the curriculum area that you're interested in enrolling to, so please make a note of the location below. We unfortunately have no spaces available on any automotive or construction courses and they are not included in the list below. All other areas have limited spaces and some courses will be full.

Locations:
Access to HE: Business, Allied Health, Law, Science (Biochemical), Engineering Science, Humanities with maths, Nursing and Midwifery, Environmental Science, Psychology
Parsons Building Reception, Rye Hill Campus, NE4 7SA

Art and Design
Mandela Building Reception, Rye Hill Campus, NE4 7SA
Aeronautical Engineering
Aviation Academy, Newcastle International Airport, Woolsington, NE13 8BZ
Business
Trevelyan Building Reception, Rye Hill Campus, NE4 7SA
Childcare
Parsons Building Reception, Rye Hill Campus, NE4 7SA
Computing
Trevelyan Building Reception, Rye Hill Campus, NE4 7SA
Digital Arts
Mandela Reception, Rye Hill Campus, NE4 7SA
Energy
Energy Academy, Hadrian Road, Wallsend, NE28 6HH
Engineering
Rutherford Building Reception, Rye Hill Campus, NE4 7SA
GCSE Biology
Parsons Building Reception, Rye Hill Campus, NE4 7SA
Hair and Beauty
Lifestyle Academy Reception, Rye Hill Campus, NE4 7SA
Health
Parsons Reception, Rye Hill Campus, NE4 7SA
Hospitality
Lifestyle Academy Reception, Rye Hill Campus, NE4 7SA
Music and Performing Arts
Performance Academy, Box Office, Rye Hill Campus, NE4 7SA
Rail and Civil Engineering
Rail Academy, Felling, Gateshead, NE10 0HP
Science
Parsons Reception, Rye Hill Campus, NE4 7SA
Sport, Law, Policing and Protective Services (Limited spaces available).
Trevelyan Building Reception, Rye Hill Campus, NE4 7SA
Travel, Tourism and Aviation Operations
Lifestyle Academy Reception, Rye Hill Campus, NE4 7SA
Frequently Asked Questions