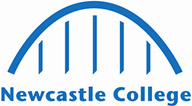 Newcastle College University Centre
HE Enrolment 2023
Looking for the perfect place to pursue your passion? Choose to study a full-time vocational degree at Newcastle College University Centre, and take the next step towards your dream career.
Apply for a course now to secure your place and begin your degree enrolment at Newcastle College University Centre. Below you'll find all of the information you'll need to apply for one of our vocational degree courses and successfully complete your enrolment before you begin your course with us.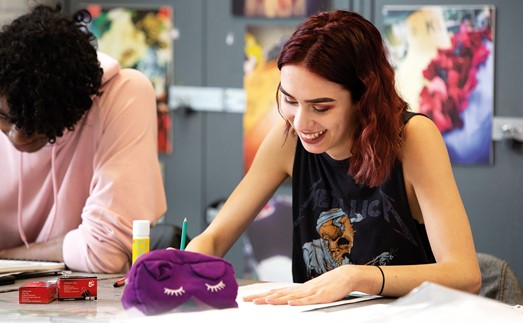 Want to make an application?
Browse our courses and apply online to begin your enrolment journey
Search our range of over 60 degree courses and start down the path to your dream career.
Once you have made your application to Newcastle College University Centre, we will be in touch with the next steps before beginning your enrolment journey. 
Search and Apply
Your Enrolment Information
LATE ENROLMENT DETAILS
Our main enrolment period has now ended. Late Enrolment is still ongoing for new and returning students at the following times:
9am-5pm - Mondays to Thursdays
9am-4pm - Fridays
Higher Education Late Enrolment is in Rye Hill House reception on our main Rye Hill Campus. Rye Hill House is situated right at the top of campus, right next to the main Newcastle Sixth Form College building.
Your Enrolment Checklist
We want you to be as prepared as possible when you come to enrol. Take a look at our handy checklist to find out how to enrol at Newcastle College University Centre this summer.
OFFICIAL I.D.
Both new and returning students must provide a form of official personal identification to enrol. This could be a:
Passport (in date)
UK or EAA Driving Licence
Original Birth Certificate
Residency Permit.
FINANCE EVIDENCE / PAYMENT
We can accept the following kinds of payment or financial evidence:
Loan Confirmation from the Student Loans Company (or your SSN/Customer Reference Number if your application is being processed).
                                                                           OR
Completed Employer Payment Form (if your employer is paying for your tuition fees).
                                                                           OR
For students paying their own fees - we can arrange a direct debit plan with you at enrolment. Please remember to bring your bank details with you.
RIGHT TO STUDY
If you are not classed as a British National, you will need to provide your right to study evidence via this link: https://www.gov.uk/view-prove-immigration-status
SMILE!
We will be taking your photo for your Newcastle College University Centre ID card (if you are a new student, or if you are a returning student and would like an updated photograph). You will need to wear this lanyard whenever you are on campus.
If you require an assistance or have any further queries, please contact the team on 0191 200 4448 or email HEAdmin@ncl-coll.ac.uk
Frequently Asked Questions - Enrolment
Frequently Asked Questions - General Information
Frequently Asked Questions - Returning Students
Frequently Asked Questions - Fees, Funding and Scholarships