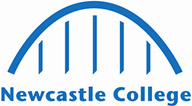 Coronavirus - Important Information for University Centre students
Practical elements of your programme continue to be prioritised for in-person teaching, with theory-based sessions remaining online. 
We have introduced a revised set of academic regulations based on a No Detriment policy and you can read this here. Please be reassured that no student will be disadvantaged as a result of the current circumstances.
Keeping You Safe
In March 2021 we were pleased to welcome back Higher Education students to campus. Practical elements of your programme continues to be prioritised for in-person teaching, with theory-based sessions remaining online. 
We want to reassure everybody that safety remains our highest priority and safety measures will continue to be in place across campus for the foreseeable future. 
Full campus safety information is available on our main Covid-19 Information page.
Reporting any symptoms
Remember, if you begin to experience any symptoms of Covid-19, or live with someone who experiences symptoms or tests positive, you should self-isolate in line with NHS guidance, available here.
Please contact your Personal Tutor to let them know that you're self-isolating and if you get tested, it's important you let us know the results of that too. If you do need to self-isolate, but are feeling well, your learning will continue online, following your current timetable. 
How We're Supporting You - March 2021 Update
We are all aware that the current situation involves uncertainty about what the future holds, which may be unsettling for new and current students. We want to reassure you about the plans we are working on to continue to deliver high quality teaching and learning at Newcastle College University Centre. Through our learning and support arrangements we will ensure that we offer you a supportive and enriching student experience.
Our Delivery
From March 2021 we have resumed teaching on campus for practical aspects of our degree programmes. Provision has been adjusted in-line with the latest Government advice.
Rest assured, the safety of our students and staff is paramount in our planning – we are following the latest government guidance and the advice of health experts to make your learning experience safe for everyone involved.
Theoretical elements of your course will mostly be delivered online. During recent lockdowns we built on our existing online platforms with a mix of creative responses from staff and students. We are very proud of the innovative solutions that have emerged from the situation. 
Students in Term Time Accommodation
Lockdown restrictions eased on 29 March 2021 and you can read the most up to date advice here.  It's a difficult situation for everybody, and we know that you may have other concerns if you're living away from home. We are here to help and want to remind of the support we can offer you.
Your Personal Tutor and the rest of the staff at Newcastle College University Centre are here to help if you think you may need help to access food and supplies or if you're feeling a little worried and would like some additional academic or wellbeing support.

If you can't get in touch with your tutor, please email tellusnow@ncl-coll.ac.uk and we'll get back to you within 24 hours. Outside of University Centre teaching hours, this email address will be monitored 6pm - 8pm Monday to Thursday, 4.30pm - 6.30pm on Fridays and 10am - 12 midday on Saturdays and Sundays.
You can find more information our Covid-19 Information page.
Supporting You
One of the things we take most pride in is the level of support we offer to our students – please rest assured that you all matter to us and that your wellbeing and success are our top priorities.
We have a wide range of pastoral support available to you. Learning mentors can provide virtual one-to-one support for health and wellbeing, housing/finance and literacy and numeracy. We can also signpost to other internal support services including counselling or external agencies if necessary. Pastoral Support is available to all students by support request either through your tutor or by emailing CSS@ncl-coll.ac.uk. 
For some helpful advice on looking after your mental health please see the Newcastle College University Centre Student Teams channel 'Supporting Your Mental Health' here.
Every Mind Matters and Young Minds have some great support resources too.
If you need urgent assistance, you can also contact one of the 24 hour emergency services below. All of these are confidential and free to access.
• Call an NHS urgent mental health helpline
• Call 116 123 to talk to Samaritans, or email jo@samaritans.org for a reply within 24 hours
• Text "SHOUT" to 85258 to contact the Shout Crisis Text Line, or text "YM" if you're under 19
• Call 999 if someone's life is at risk. A mental health emergency should be taken as seriously as a physical one.
For more details on all of the support available to you at NCUC please click on the link below.

For more details on all of the support available to you at Newcastle College University Centre please click on this link: Newcastle College University Centre Student Support offer