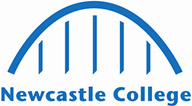 Coronavirus - Important Information for University Centre students
Newcastle College University Centre has now reopened and has welcomed both new and returning students onto campus. We're providing all of our students with as normal a campus experience as possible. That means in-person teaching and full access to all campus facilities. In the interests of safety, we have plans in place should any restrictions be reintroduced and you can view those here.
We want to reassure everybody that safety remains our highest priority and some safety measures will continue to be in place across campus. The FAQs below will provide further information about how we're helping you stay safe while you're on campus with us.
We have introduced a revised set of academic regulations based on a No Detriment policy and you can read this here. Please be reassured that no student will be disadvantaged as a result of the current circumstances. 
How We're Supporting You
We are all aware that the current situation involves uncertainty about what the future holds, which may be unsettling for new and current students. We want to reassure you about our plans to continue to deliver high quality teaching and learning at Newcastle College University Centre. Through our learning and support arrangements we will ensure that we offer you a supportive and enriching student experience.
Teaching and Learning
We are currently delivering a normal campus experience for all of our students. That means in-person teaching and full access to all campus facilities.
Please note that safety will remain our priority and we will always be guided by government guidance and restrictions. If for any reason restrictions remain in place or are reintroduced, we will adapt accordingly and we will always keep you fully informed of any changes.
These images show you how we will support you with your studies, while continuing to keep you safe depending on what wider restrictions may be in place.
Keeping You Safe
All students and colleagues are asked to continue testing at home twice weekly an report your results to both Newcastle College and the NHS.
We will continue to be vigilant with hygiene, including increased cleaning. Hand-sanitiser and disinfectant wipes are also provided for your use across campus.

We will continue to follow government guidance and, if required to, we may reintroduce safety measures on campus. These could include one-way systems and social distancing in classrooms and communal areas. Safety guidance is always clearly signposted and you will be kept up to date with any changes.

Please check our general Covid-19 page, where health and safety guidance is regularly reviewed and updated and you can find a list of FAQs.
Supporting You
One of the things we take most pride in is the level of support we offer to our students – please rest assured that you all matter to us and that your wellbeing and success are our top priorities.
We have a wide range of pastoral support available to you. Learning mentors can provide virtual one-to-one support for health and wellbeing, housing/finance and literacy and numeracy. We can also signpost to other internal support services including counselling or external agencies if necessary. Pastoral Support is available to all students by support request either through your tutor or by emailing CSS@ncl-coll.ac.uk. 
There are a number of financial support options available to you. If you are studying a full time, undergraduate course (Level 4 or 5) and paying full fees, you will be able to access the Higher Education Engagement Bursary, which can now be used to supplement the cost of a laptop to support your studies. You can find out more here.
For some helpful advice on looking after your mental health please see the Newcastle College University Centre Student Teams channel 'Supporting Your Mental Health' here.
Every Mind Matters and Young Minds have some great support resources too.
If you need urgent assistance, you can also contact one of the 24 hour emergency services below. All of these are confidential and free to access.
• Call an NHS urgent mental health helpline
• Call 116 123 to talk to Samaritans, or email jo@samaritans.org for a reply within 24 hours
• Text "SHOUT" to 85258 to contact the Shout Crisis Text Line, or text "YM" if you're under 19
• Call 999 if someone's life is at risk. A mental health emergency should be taken as seriously as a physical one.
For more details on all of the support available to you at NCUC please click on the link below.

For more details on all of the support available to you at Newcastle College University Centre please click on this link: Newcastle College University Centre Student Support offer