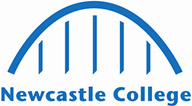 Covid-19 - Important Information for University Centre students
The government has now lifted most Covid-19 restrictions and Newcastle College University Centre is open and delivering a normal timetable. That means on-campus lessons, a full timetable and full access to all campus facilities.
There are still some important things to know about when you should and shouldn't attend college. The FAQs below will provide further information about how we're helping you stay safe while you're on campus with us.
We have introduced a revised set of academic regulations based on a No Detriment policy and you can read this here. Please be reassured that no student will be disadvantaged as a result of the current circumstances. 
How We're Supporting You
We are all aware that the current situation involves uncertainty about what the future holds, which may be unsettling for new and current students. We want to reassure you about our plans to continue to deliver high quality teaching and learning at Newcastle College University Centre. Through our learning and support arrangements we will ensure that we offer you a supportive and enriching student experience.